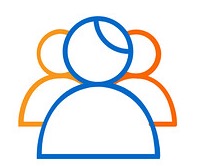 Welcome to our Meetup space! Our aim is to bring together a community of ForgeRockers, Partners, and Customers. Meetups are perfect for connecting, collaborating, and building new relationships with other ForgeRock professionals.
Our Global Meetups are a unique opportunity to connect face-to-face with like-minded individuals, share knowledge and expertise, learn from industry leaders, and expand your network. Our events offer a supportive and inclusive environment where you can grow, learn, and thrive - regardless of your experience level.
So come and join us at our next Meetup! Check out our Events page and see if there's one scheduled near you!
Interested in hosting a Meetup in your area? Let us know!!
Please leave us a reply here or email us at community@forgerock.com.