Latest: Community Forum Features and Improvements
Although a shared view is vital to establishing a common experience, we recognize the importance of user personalization, prioritization, and updates based on individual preferences.
Our latest updates include the introduction of a new Sidebar that you can customize to provide quick access to the things that matter most to you.
We have also added a new Notifications Menu to simplify the process of prioritizing which notifications require your attention, among other improvements.
Customizable Sidebar
The new Sidebar menu offers our community members greater control over their experience.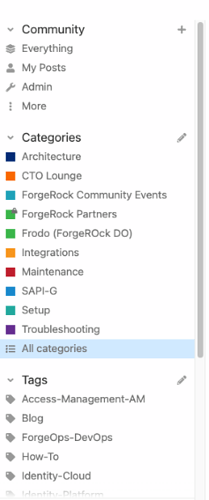 Each member can now add Categories and Tags to their Sidebar that they want to follow and access more easily.
The new Sidebar has a Community section for quick access to commonly frequented links and additional sections to allow users to track their favorite Categories, Tags, and Messages, with more options to customize things on the way.
Catch up whenever you want with the new Notifications menu!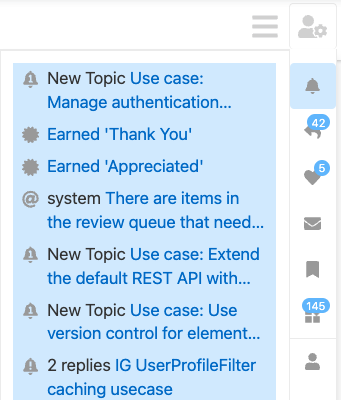 The new notifications menu makes it easier to decide which notifications deserve your attention now and which ones can be dismissed or saved for later.
We now offer tabs for each type of notification, so when you're looking for a recent Reply but have gotten a few more recent Likes and @Mentions, you can find them easily without navigating away from the current page.
We're continually working on additional customization options to provide our community members with a more personalized experience. We hope you enjoy these new features!