I've set up a sandbox environment using the instructions I found here:
https://stash.forgerock.org/projects/PROSERV/repos/platform-compose/browse
I have successfully created a new realm (TestRealm) and modified the out-of-the-box "Login" journey to do multi-factor authorization. I tried to reproduce the journey (still called a tree) I found here:
Create trees for push authentication and registration :: ForgeRock Identity Cloud Docs.
Here's a picture of my journey: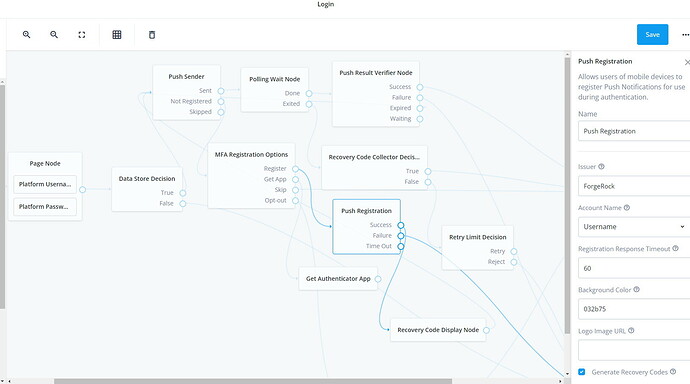 When I attempt to test this, I enter the url for the login journey and fill in the credentials. This takes me to the next page/node where I have 4 choices (register, get the app, skip, opt-out). Choosing "Register Device" does NOT take me to the register node but instead returns me to the main login page again with a 401 response (reason: Unauthorized, message: "Login failure").
Where have I gone wrong with this journey?