Latest Community News
The 2023 Austin UnSummit Recap
ForgeRock's UnSummit has always been a unique platform that brings together customers, partners, and ForgeRockers. This year's US edition, held in the vibrant city of Austin, achieved an unprecedented success that we're excited to share with you!
With 200+ participants (and many more attendees on-site throughout the day) from a diverse range of industries, the event was a testimony to the growing ForgeRock community. It not only fostered collaboration, but also demonstrated the power of a community united by a shared vision - using ForgeRock's cutting-edge identity solutions to create secure, personalized experiences.
What stood out this year was the level of participation from our customers and partners. They didn't just attend the event; they made the event. For the first time in the history of UnSummit, the majority of the session proposals (64%) came from the community itself rather than from ForgeRockers. This shows the active engagement and ownership that our customers and partners are taking, signaling a major evolution in our community ecosystem.
The event hosted ~60 breakout sessions, each one illuminating different aspects of ForgeRock solutions. Topics ranged from technical deep-dives, best practice sharing, to interactive problem-solving scenarios. Many sessions reflected the ingenuity and creativity of our customers and partners, providing unique perspectives on leveraging ForgeRock solutions for diverse business needs.
The UnSummit also offered a chance for the ForgeRock community to connect on a personal level. The vibrant and eclectic energy of Austin reflected in the atmosphere of the UnSummit, making it more than just a community event. Participants engaged in lively discussions, shared experiences, and built connections that will last well beyond our time in Texas.
As we reflect on the success of the Austin UnSummit, we are filled with gratitude for the enthusiastic involvement of our community. We also realize that this event marks a new era for ForgeRock, one where our customers and partners are not just consumers of our technology, but co-creators of our vision.
Thank you to everyone who attended and contributed to the UnSummit in Austin and a special thanks to the Community Team for their help during the event (Dara Kern, Ramya Parimi, Sheila Albertelli) and to Michael Basoah for his ongoing support and organization from beginning to end with IDLive in Austin.
We're excited to continue this journey of learning, growing, and innovating together at these upcoming events…
Until then, Forge on!
London Paris Frankfurt
June 12, 13, 15
Sydney Canberra Melbourne
July 18, 19, 20
Hong Kong Indonesia Singapore
September 11, 15, 17
Thoughts from the Developer Community
During our IDLive and UnSummit events at Austin, we had insightful conversations with the developer community, partners, and customers. We received their feedback on the need for comprehensive getting started guides, enhanced learning resources, and more developer sessions on migration to ID Cloud.
We are already working on improving and expanding our getting started guides, ensuring clear instructions for developers. We are dedicated to enhancing our learning materials and prioritizing interactive developer sessions to foster a vibrant community. The ForgeRock community's participation and feedback are playing a crucial role in shaping our efforts to create a supportive and innovative developer community. Together, we will continue driving innovation and providing the resources developers need to excel.
How to Contribute a Community Sample Journey
From the GitHub UI - Step by step procedure to contribute a journey to this repository
*Before contributing your journeys, please make sure they are devoid of any proprietary or sensitive information
Follow the below folder structure when contributing to this repository.
If a folder for your journey category or a folder for your username does not exist, please create folders in the structure depicted below.
community

└── journeys

    └── journey-name

        └── contributor-username

            └── journey-name.journey.json

Click on the community to get into the community folder.

Click the "Add file" button and select "Create new file" from the drop down.

Type your journey-name/ to create another folder for your username. Adding / creates a path for a new folder.

Type in your your-username/ to create another folder for your username.

Now type in the journey name for your journey-name.journey.json file. Do not add / in this step.

Following *.journey.json format will kick in the GitHub Action to generate Readme files for your journey and add it to your PR once opened.

Drag and drop your journey file in the code box below.

Add a commit message and a description for your journey file.

Click on the green "Propose new file" button.

Give a title and description for your pull request if you haven't already. This information will make the review process easier.

Click on the "Create pull request" button once more.
You can share your sample journeys with the ForgeRock Community by contributing to the ForgeRock Journey Library repository. Once a journey is contributed, an automation pipeline immediately generates a Readme file with useful information about the journey. Volker Scheuber used the Frodo tool in this automation to generate the Readme for journeys.
You can see this automation in action when you create a pull request with a sample journey! However, make sure the sample journeys are devoid of any sensitive or proprietary information before making the contribution.
Featured Blogs
Unleashing Success: Key Ingredients for a ForgeRock Identity Cloud Project
Author: Mark Nienaber
Introduction
In today's digital landscape, organizations face a multitude of challenges when it comes to managing identities and ensuring secure access to their systems. ForgeRock Identity Cloud is a powerful solution that enables businesses to streamline their identity and access management (IAM) processes. However, the success of a ForgeRock Identity Cloud project depends on several critical factors. In this blog post, we will explore the key ingredients necessary for a successful ForgeRock Identity Cloud project.
Migrating Data to ForgeRock Identity Cloud
Author: Patrick Diligent
Introduction
When it comes to migrate to ForgeRock Identity Cloud from an on-premise deployment, there are several facets that need to be taken into consideration:
Migrating configuration and customisation scripts, especially when migrating from an on-premise ForgeRock solution.
Revisiting the current authentication and authorisation flows for a best fit within the Identity Cloud architecture, and determine the optimal path forward.
Inevitably, build the data model for Identity Cloud. This has some dependencies with the previous points, so this is an incremental task, refining the design while migrating applications one by one.
Finally, but not the least, actually moving the data to Identity Cloud, applying some transformation, without interrupting the current production system and keeping data in sync between the two sites.
We are going to focus here mainly on the last point, the "how" of migrating data. At this stage we assume that the data model design for Identity Cloud is reasonably stable, however, this topic on its own would deserve its own article.
Developing a Groovy Connector
Author: Patrick Diligent
Introduction
Reconciliation uses connectors to provision identities from external resources into the ForgeRock platform. Most commonly used connectors are bundled with the distribution package, while others can be downloaded from the ForgeRock Download pages.
When no connectors are available to connect to a resource, then the fallback plan is to develop it. This article provides general guidance in doing so.
As a prerequisite, to make the best of this article, it is highly recommended to have a strong experience in implementing IDM data synchronisation; if you have not done so, please read Synchronization in the ForgeRock documentation first.
Also, please look through the provided samples in the IDM distribution as we go through the different features, under the samples folder: scripted-rest-with-dj, and scripted-sql-with-my-sql.
Community Kudos
Mike Woodburne - FR Professional Services partner and customer with a delightful beard and a fondness for smoked meats is the latest person to reach the top of our new Global Leaderboard!!
Strong work, Mike!!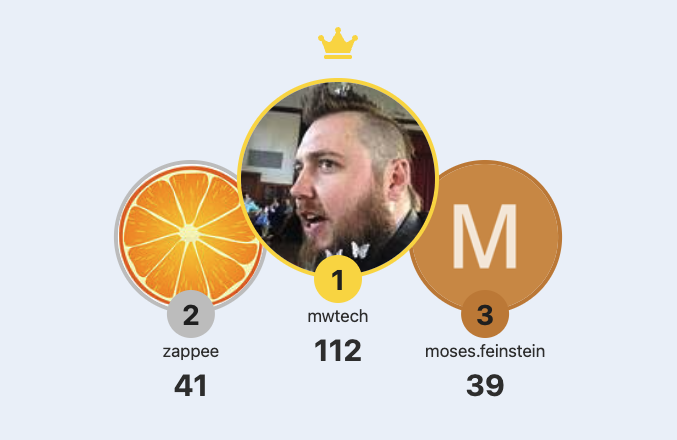 Community Events
All community events are open to customers, partners, and ForgeRockers so please share!
June 7th - 12pm EDT/4pm UTC (virtual)
ForgeRock Community Unplugged:
Identity Cloud Deployments - Lessons Learned with Maria Hayes and Jason Valiente
Register
June 13th - 10am CDT/3pm UTC (virtual)
ForgeRock Developers:
ForgeOps - Managing Configuration using CDK and CDM with Suner Syuleyman
Register
July 27th - 11am EDT/3pm UTC (virtual)
ForgeRock Community Unplugged:
The Missing Manual: Unlocking Journeys and Scripting Secrets with Ron Clapman
Register
September 5th - 10am CDT/3pm UTC (virtual)
ForgeRock Developers:
ForgeOps - Building Custom Docker Images with Suner Syuleyman
Register


One of our next Community Meetups is planned for London on June 12th!
(immediately following IDLive in London)
When: June 12th - 6pm
Where: Prince of Wales - London, UK
Who: Customers, Partners, ForgeRockers
Please Register in advance so we can plan food and drinks accordingly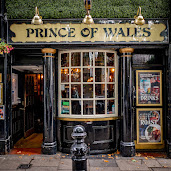 Keep an eye out for upcoming Meetups by bookmarking our events page.
Interested in hosting a Meetup in your area? Let us know!!