In this edition:
Getting Started Guides
Community Forum Members
UX Developer Survey - Participation Needed
Meetups
Featured Blogs
Configuring the ForgeRock Identity Cloud Postman Collection (pt. 1, 2 & 3) by Keith Daly
Identity Gateway - Handling Blocking Operations by Patrick Diligent
ForgeRock Identity Cloud: Preventing Access for Unknown Users and Bad Actors by Lucy Billington
Requesting a Public Repository in GitHub
Community Leaderboard: Mike Woodburne
Upcoming Events
Latest Community News
Are you ready to get started with ForgeRock Identity Cloud?
We are excited to announce that the first two guides to get started with ForgeRock Identity Cloud are live! The first guide, "Getting Started with ForgeRock Identity Cloud Journeys" provides a comprehensive understanding of journeys in the ForgeRock Identity Cloud. This guide is broken down into 8 parts and covers the different components of a journey and guides the reader through building MFA, Twilio Authentication, Social Authentication, and Self Registration use cases. By the end of this guide, readers will have a solid grasp of journeys and will be able to implement them effectively in their own use cases.
Our second guide, "Getting started with the ForgeRock Identity Cloud REST API" gives detailed insights using the ForgeRock Identity Cloud Postman collection in addition to giving curl examples. This 8 part guide starts with preparing the environment and setting up prerequisites in Postman. It then dives into examples of running the ForgeRock Identity Cloud Collection for Intelligent Access, User Self Service, Session Management, Identity profiles & OAuth 2.0 flows, Managed identities, Auditing and monitoring. On completion of this guide, the reader will have a clear understanding using ForgeRock Identity Cloud postman collection and the same in curl commands.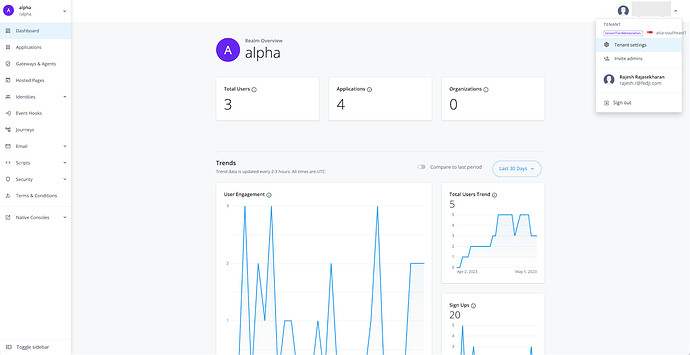 A huge shoutout to Rajesh Rajasekharan, Lucy Billington and Ramya Parimi for their excellent collaboration on getting these guides out. We have one another guide, "Getting Started with Scripting in ForgeRock Identity Cloud" underway, so keep an eye out for its release.
UX Survey for Developers
We are interested in understanding why developers visit the ForgeRock Developer page, the tasks they engage in, their overall experience, the information they seek, and how we can enhance their interaction with the website.
In partnership with Marc Fusco and the Backstage team, we initiated a survey to collect baseline metrics. These metrics will enable us to assess the effectiveness of our content in improving the user experience for our developers.
Please take a brief moment to complete the survey .
We thank you in advance for your time and participation!
Community Meetups
We are excited to announce the success of our recent meetups in July! With one gathering held in Austin, TX, and another in Lexington, MA, within the Boston area, we had a fantastic turnout and a memorable time engaging with our community members.
Our Meetups provide a unique opportunity for all participants to connect, learn, and exchange ideas. The valuable insights and takeaways from these events were remarkable, as participants had the chance to collaborate on exciting projects, exchange insights on the latest industry trends, and expand their professional networks.
We extend a warm and special thanks to Anthony Cardoza for his valuable assistance in organizing and co-hosting our meetups in the Boston area, as well as Jerry Rodrigues and William Hepler for their support and hosting in Austin, TX. We couldn't have done it without their contributions, and we appreciate their efforts in making our events successful.
We look forward to our next meetups and hope to see you there!
Upcoming Meetup:
London - September 5th at 17:00 BST - Register
Come and join us at our next Meetup! Check out our Events page and see if there's one scheduled near you!
Interested in hosting a Meetup in your area? Let us know!!
Featured Blogs
Configuring the ForgeRock Identity Cloud Postman Collection (Pt. 1, 2 & 3)
Author: Keith Daly
Introduction
This series of posts explains how to effectively configure and use the ForgeRock Postman collection for use with multiple clients/departments or projects.
We will start with a foundational topic that is skimmed over in the docs, but is critical to understanding how to use the collection: Postman variables.

Postman is a powerful API development and testing tool that allows you to send HTTP requests and manage their responses. Variables in Postman enable you to store and reuse values dynamically throughout your requests and tests. This flexibility is particularly useful when you need to work with dynamic data or perform repetitive tasks.
Identity Gateway - Handling Blocking Operations
Author: Patrick Diligent
Introduction
With latest Identity Gateway releases, the asynchronous programming pattern must be adopted in scriptable filters. Not doing so will definitely hit at the server performances. This has already been discussed at length in Identity Gateway 7.0: Async Programming 101 and Identity Gateway 7.1 Highway to Async Programming.
There are though some services that does not offer an asynchronous API, or some lengthy processing may be required. First of all, if that processing is really long, then likely it should not be handled by Identity Gateway. On the other hand, the processing may require accessing an external RDB, and JDBC does not naturally offers an asynchronous interface. This article shows how a lengthy, or blocking operation can be handled asynchronously in a scriptable filter.
ForgeRock Identity Cloud: Preventing Access for Unknown Users and Bad Actors
Author: Lucy Billington
Introduction
Preventing access for unknown users and bad actors is essential in protecting your organization from data breaches and other fraudulent activities that may lead to lost revenue, damaged brand reputation, and significant mitigation costs.
ForgeRock Identity Cloud offers several capabilities for preventing access for unknown users and bad actors, whilst allowing legitimate users seamless and secure access. These include:
NOTE: To gain insights into data breaches across various industries and regions, see the 2023 ForgeRock Identity Breach Report.
Requesting a Public Repository in ForgeRock Community GitHub
Public repositories on GitHub Community are the best way to share code assets with the ForgeRock Community. You can request a new public repository by submitting this form.
All public GitHub Community repositories are monitored by EntSec, so please don't forget to open an exception ticket when requesting a new repository. It is also essential to not include any references to live systems, passwords or sensitive info in the content of the repository.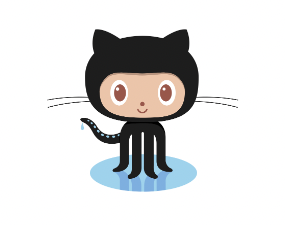 Community Kudos
Congratulations, Mike Woodburne (@mwtech), on your remarkable achievement - three consecutive months at the top of our leaderboard. We recognize your countless hours dedicated to helping others, troubleshooting complex problems and engaging discussions. Your expertise has become a guiding light for many and your impact extends far beyond our forums. Your continuous support, expertise, and active participation have been instrumental in growing our forums. Your guidance and contributions have left a lasting impact, inspiring fellow members and fostering a thriving community! Congratulations, once again, Mike!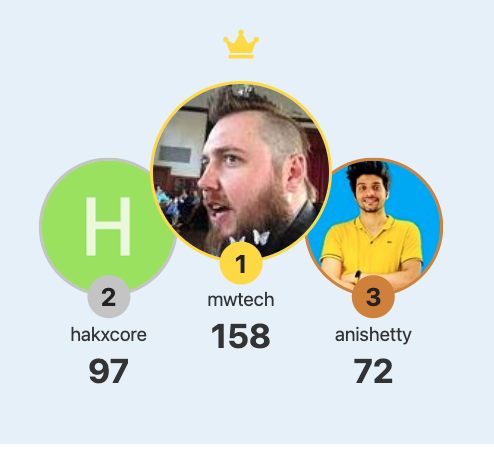 Community Events
All community events are public!
September 5th - 10am CDT/3pm UTC (virtual)
ForgeRock Developers:
ForgeOps - Building Custom Docker Images with Suner Syuleyman
Register
September 14th - 11am EDT/3pm UTC (virtual)
ForgeRock Community Unplugged:
Deploy with Confidence - Best Practices and Tips for Successful Deployments with Dan Adams
Register
September 26th - 10am CDT/3pm UTC (virtual)
ForgeRock Developers:
Login Widget with Justin Lowery
Register
November 9th - 11am EDT/3pm UTC (virtual)
ForgeRock Community Unplugged:**
Login Widget: Past, Present, and Future with Justin Lowery
Register
Missed attending past community events? You can find those recordings in the DevEvents and Unplugged discussion categories. Feel free to share them with our customers and partners as these sessions and recordings are open to everyone.
Interested in hosting a Community event? Or want more info?
Send us an email!